PRESENTATION IDEAS SURVEY
PGi Survey of 1,400 respondents reveals that great presentations go beyond the slides.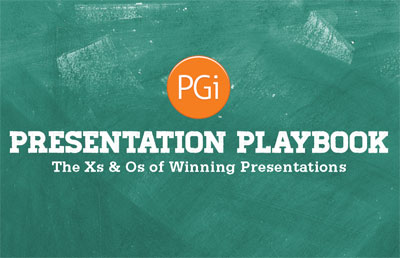 Fill out the form on the right for the full survey results of PGi's recent "Presentation Ideas" survey. The survey, taken by PGi customers from small, medium and enterprise businesses, revealed that:
98% of respondents believe being a good presenter helps them succeed professionally.
77% use slides or visual aids, and 51% use videos in their presentations.
Yet, workers admit to checking email, texting, IM'ing, leaving early or even falling asleep during long, single-media presentations.
Download now for the full results! And to learn how you can improve your presentations skills, click the button below.
Download eBook

'iMeet has succeeded where many others have failed.'

ZDNet

'A wonderful convergence of usability, responsiveness and connectivity.'

TechRepublic