Vendor soup and other productivity drains
How to collaborate more effectively in an increasingly complex workplace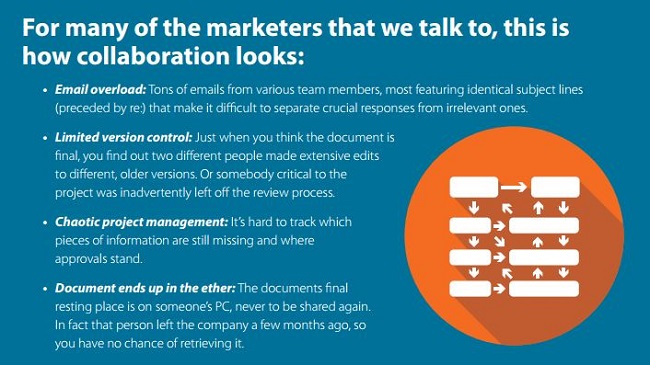 If your marketing department is like ours, the number of players on your roster keeps growing. Simply managing the quantity of meetings these relationships require is overwhelming. Now add the internal folks competing for your attention along with deadlines, answering emails, keeping track of documents, and the constant stream of requests from the "higher ups."
It's overwhelming!
Read the article "Vendor soup and other Productivity Drains" and you'll learn what factors are causing marketers to lose valuable time and productivity. Factors such as:
Email overload
Limited version control
Chaotic project management
Misplaced documents
The good news is that when you implement next-generation collaboration technologies -- like integrated document, content and project management, you fare much better, and your performance can actually improve.
Let PGi help show you how to position yourself for success in this world of "Vendor Soup." Contact us today.