FREE REPORT: 2015 PGi Global Telework Survey
The digital workplace is no longer the future of work.
It's the new norm.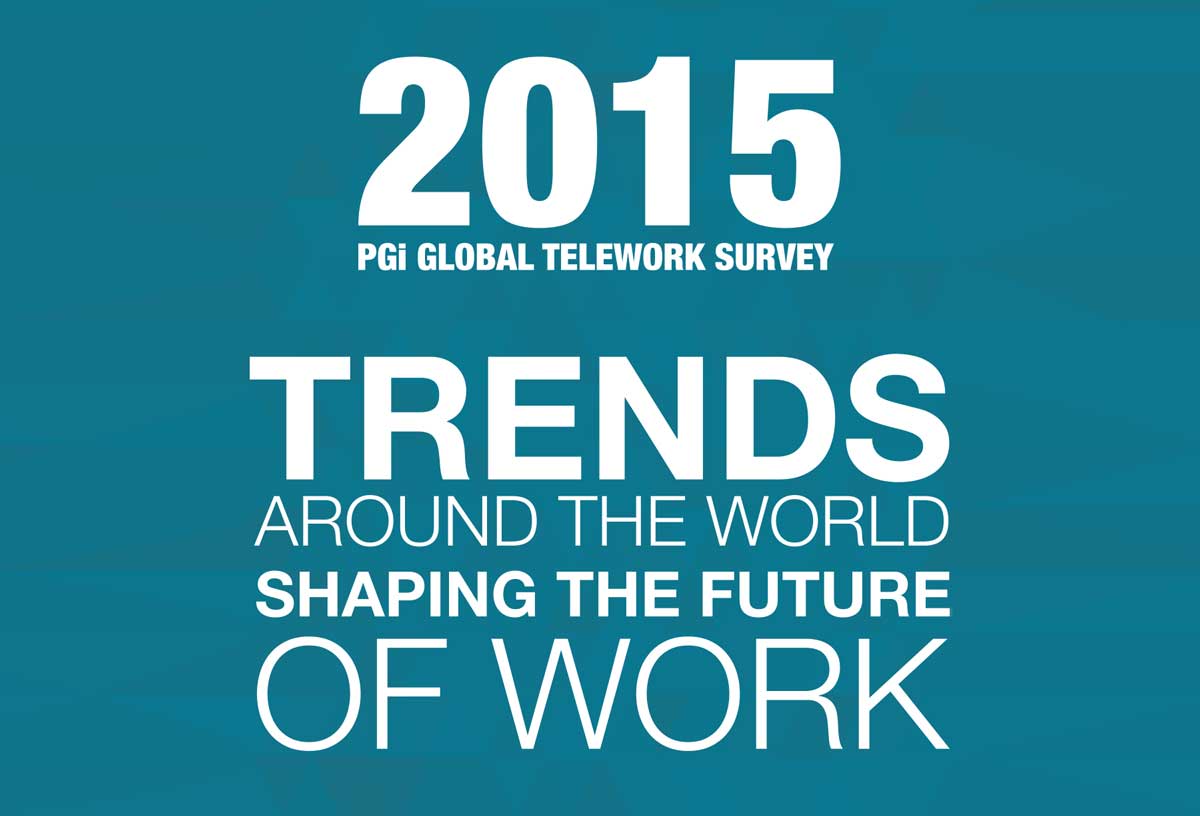 In the 2015 PGi Global Telework Survey, a whopping 79 percent of surveyed knowledge workers around the world now work outside the office—and it doesn't stop there. About 60 percent of surveyed teleworkers worldwide would leave their existing job for a similar job, at the same pay rate, if they could work from home full time.
Download the free PGi report now to learn more about:
The rise of the teleworker, including the top technologies and alternative workspaces enabling them to work outside the office;
The global shift in knowledge worker demands, including the ideal flex schedule around the world;
And why, despite wanting to leave the cubicle, non-teleworkers haven't left the office—yet.